ASC offers career opportunities that involve working as part of a close-knit team and continuing to learn and advance in your role. Individual career paths are created to realize leadership and advancement opportunities with 34% of employees that have been with ASC for over a year being placed in a leadership role.
Two Anthem Healthkeepers Medical Plans, one Anthem Dental Plan, one Anthem Vision Plan, two Allstate Voluntary Plans (Accident and Critical Illness)
$25,000 Life Insurance Plan, Anthem Short Term Disability Plan, Employee Assistance Program
$1500 per year of tuition
Reimbursement available after 6 months of service
Company matches dollar for dollar up to 4% with immediate vesting on the match
Vacation, personal, and holiday PTO
See What It's Like Working at ASC

Supporting Veterans
ASC is proud to be V3-certified through Virginia Values Veterans program. We are committed to recruiting, hiring, and training Virginia's Veterans and serving members of the National Guard and Reserve. ASC's Veterans Society meets monthly to discuss topics pertinent to this important community and is open to the 20+ Veterans who are currently part of the ASC team.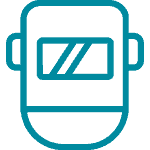 MIG Welders
Fabricates and welds fuel tanks and enclosure frames

Sheetmetal Mechanics
Fabricates ASC enclosures
Industrial Electricians
Installs new or modified electrical installations consistent with local and national codes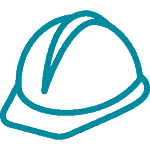 Support Technician
Helps build equipment in various departments on the production floor
Return the application in person to the security guard house at 2009 Hudome Way or 2600 Production Road Monday – Friday 8 AM to 4:30 PM.
Call or text our
recruiting hotline
757-647-2592